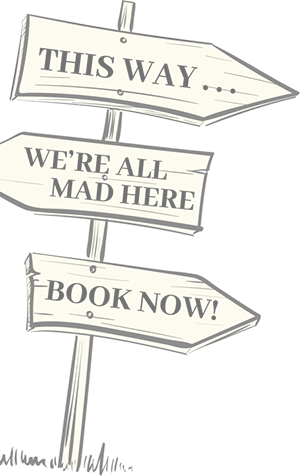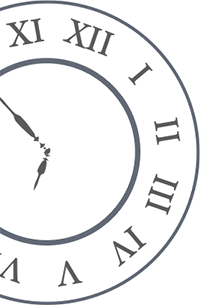 Welcome to Maisie's
Come by & join us for our signature cocktails, always prepared with the freshest ingredients, by our senior mixologists!
Maisie's looks forward to welcoming all our curious guests, and showcasing our unique venue… just don't fall down the rabbit hole…
We are proud to provide Yeah!Burgr. to accompany our whimsical cocktails!
See you soon! Love M x
Please BOOK if you are coming to visit,
or if you fancy a late one please book a ticket.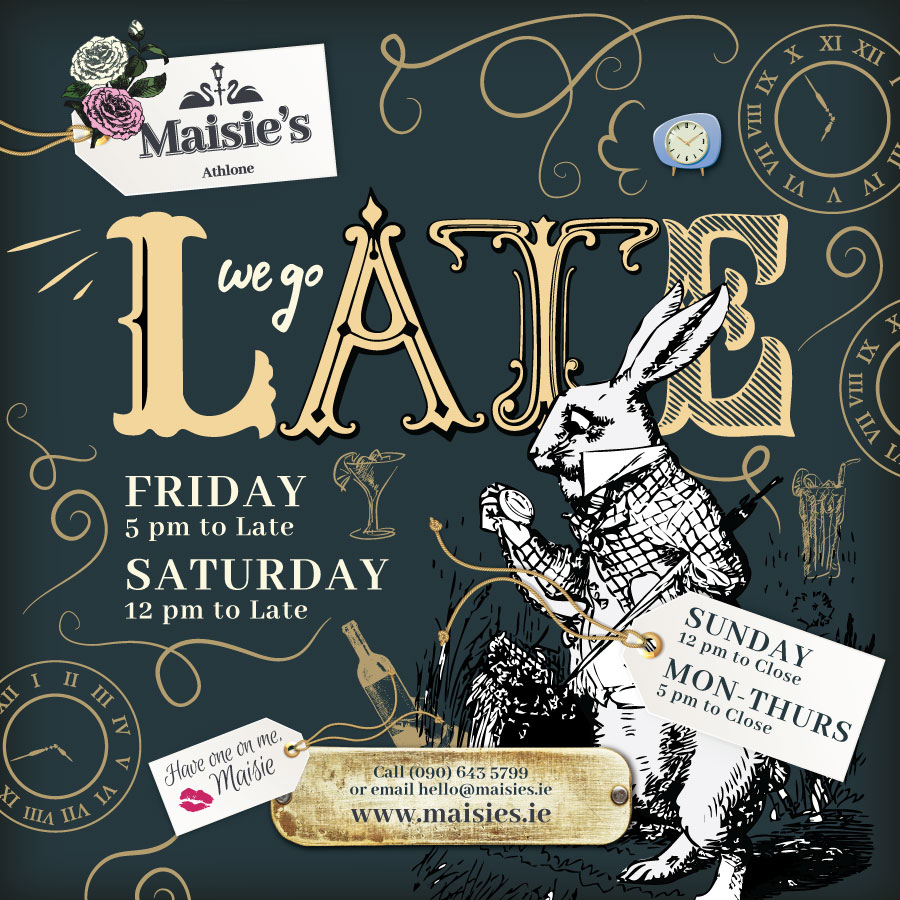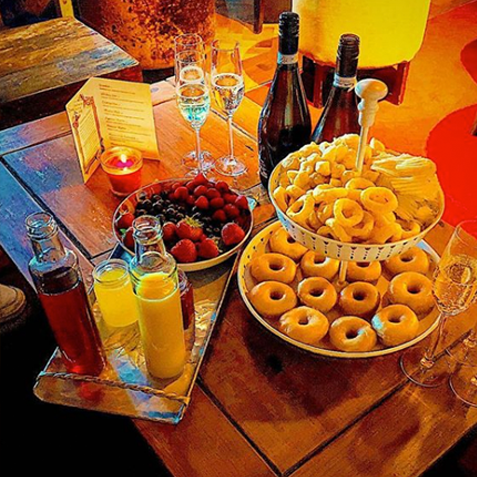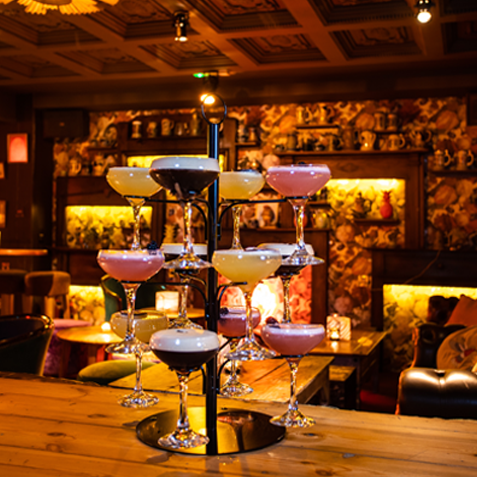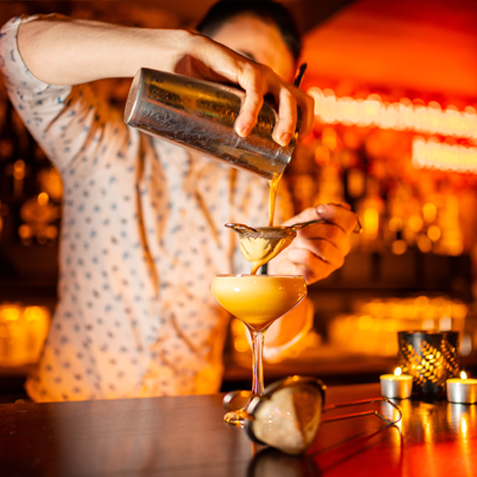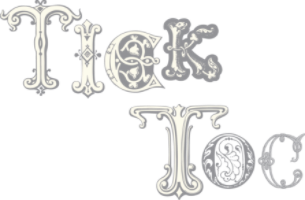 Opening times

Monday – Friday from 5 pm
Saturday – Sunday from 12 pm
We are always free to have a chat, get in touch today!
Who will be taking care of you at Maisie's?
Should you have any questions, please contact Ian
You can e-mail hello@maisies.ie
 or phone us on +353 90 66 16040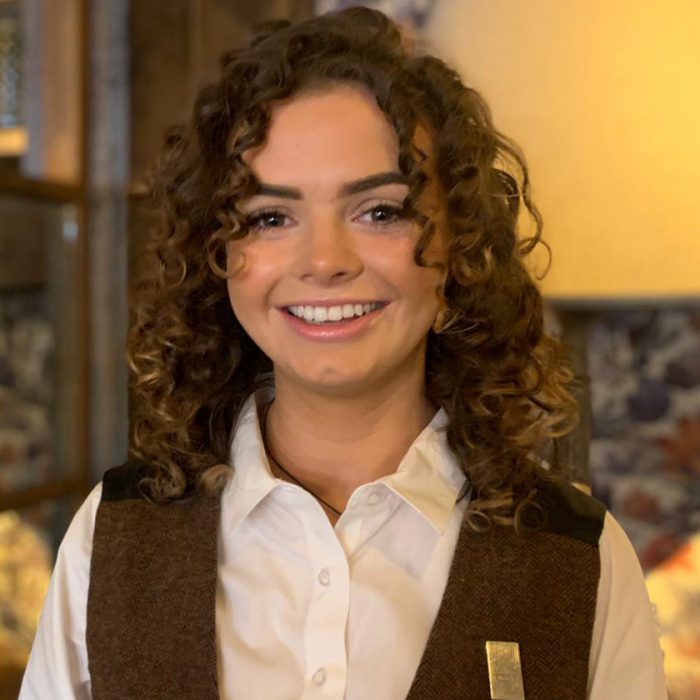 TIA
The brains of Maisies with a degree in neuroscience! Tia is quick on the floor and will have your favourite cocktail delivered to you with a smile.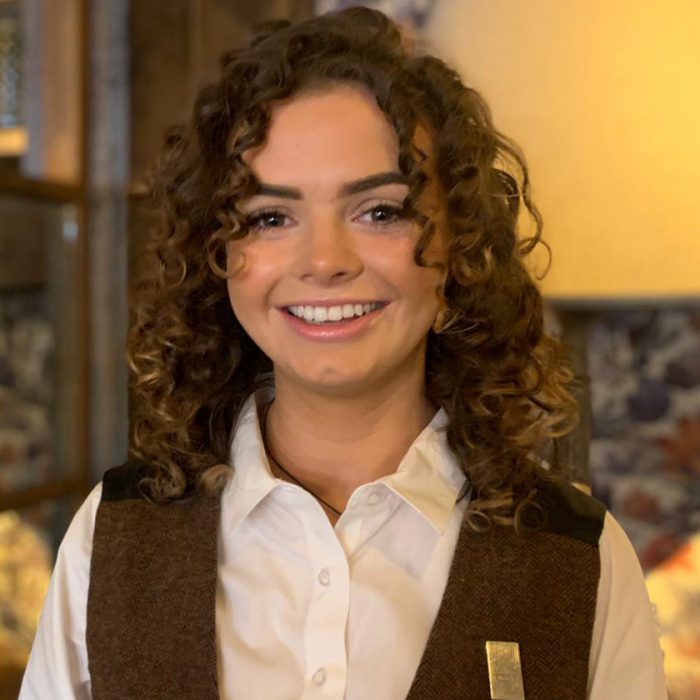 TIA
The brains of Maisies with a degree in neuroscience! Tia is quick on the floor and will have your favourite cocktail delivered to you with a smile.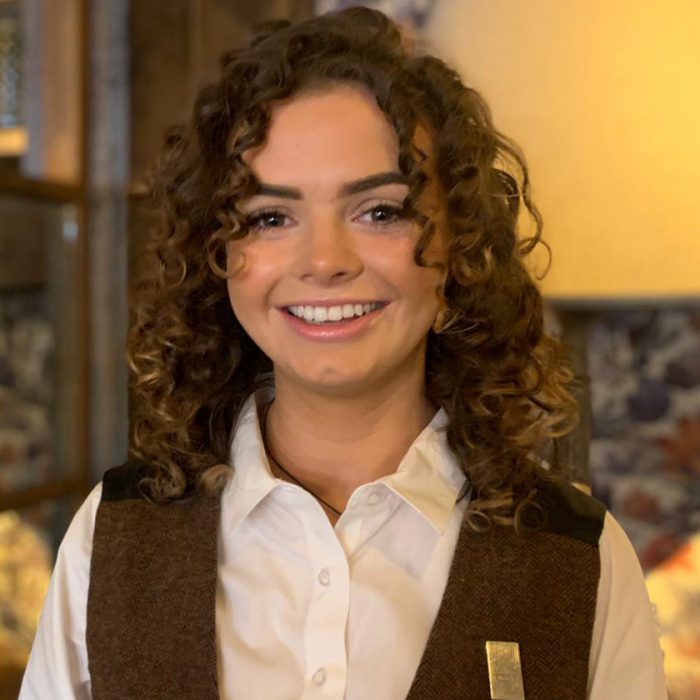 TIA
The brains of Maisies with a degree in neuroscience! Tia is quick on the floor and will have your favourite cocktail delivered to you with a smile.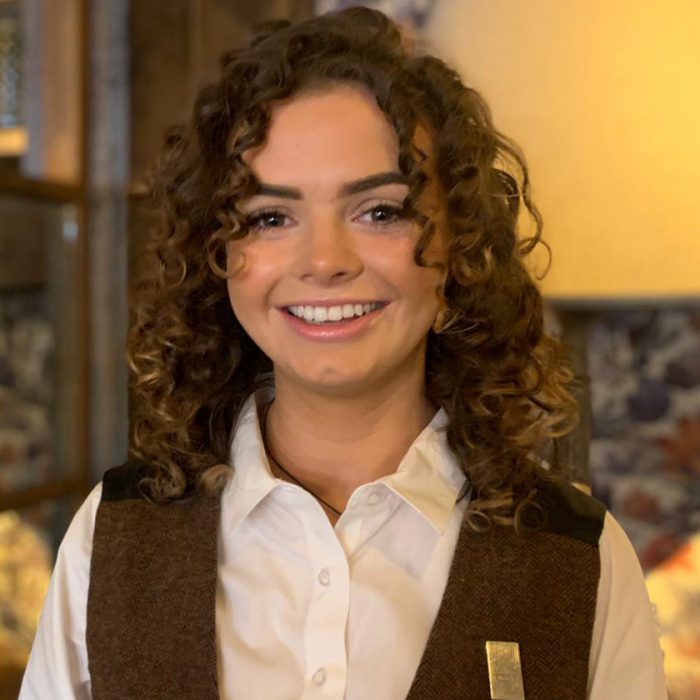 TIA
The brains of Maisies with a degree in neuroscience! Tia is quick on the floor and will have your favourite cocktail delivered to you with a smile.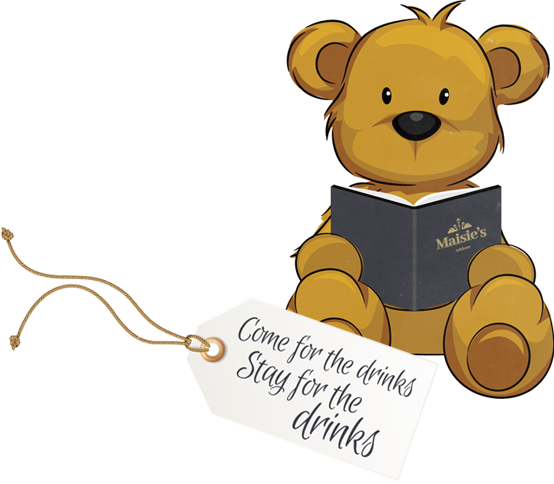 Cocktails
To quench your thirst with quality, my brilliant bar team have summoned a sumptuous selection of simply stunning cocktails to enchant and excite you

Very poor evening meal I have enjoyed 4 visits to the Clermont at lunchtime. The menu isn't extensive at lunchtime but the food my friends and I ordered was very good. The interior is very nice, the seating comfortable and the service ok. I visited last night with friends for an evening 'dinner'. Two of us ordered spaghetti carbonara, which was practically inedible. It had no flavour at all and wasn't even hot, when served. We didn't make a fuss, but we won't return in the evening again. Thankfully there are other much better options in Ireland's tidiest small town

Halloweentourist

2/21/2020

Needs Service Improvements I have visited this location once for a family event. Sadly I won't repeat this. Brought family members here for Sunday lunch, as I have done many times when occupied by previous owners.

I am taking into consideration the teething problems as new staff learn where things are, but hey the customers are at the tables that's all that's important. What I experienced was the most disorganised display of table service I have ever witnessed. The number of inexperienced floor team is simply too concentrated and there is no leader.
Too much to rant on for one discrete experience so summarised below.
[This is feedback for management not individual staff members]

Stop
Staff walking through restaurant with open laptops, and setting down on customer seating to work. This is our dining experience, not your office.
The insane process where food is carried down from kitchen area on a huge tray and both nowhere to set it down, and staff to relieve the waiter of the dishes. This for me was the most telling of what was going on here, great effort put into decor, but nobody has checked how this current space can serve food effectively. Terrible lack of process.
Collecting glasses from table when not finished, please help the staff understand how little or often this is needed.
Bringing out the soup and main course at same time. No apology as simply inexperienced staff did not suspect anything wrong with this.
Service charge. Increase your dish prices if need be, as the food is tasty, but your service is extremely under par.

Start
Hiring an experienced staff member that can build a team into a min level of organisation.
Ensuring proper table management that parties of people can sit together, joining large round tables together does NOT count especially when restaurant half full.
Following up after each course for the next, ensure customers don't have to chase down your staff for tea/coffee/desserts. Staff not confident in approaching tables to do this.
Team needs to communicate - Your staff all have mics, but they don't communicate effectively. This is evident when we have to ask for service repeatedly.
Sunday lunches have a certain min expectation nationally. I'm happy to eat gnocchi on a Sunday, but you need a menu to appeal for folks who require more traditional dining.
Portion sizes are particularly small across the whole menu, this is quite noticeable and is sadly unnecessary on sides.

Continue
To deliver nice tasty dishes.
Invest in the local area.

Terrible - service, process and management of same.
Average - tasty, but dishes small and menus extremely limited.
Rating - Poor

Have now been a couple of Have now been a couple of times separately for coffee, brunch and most recently dinner. Have to say the decor is fabulous and in general a great addition to the village. However on each occasion I felt core elements of the coffee / food offer left me and my fellow guests underwhelmed. ( There's undoubtedly better coffee in at least 2 other village venues) The dinner menu feels a bit pretentious and unfortunately the 12-hour Braised Beef Short Rib I was served was whilst tasty - simply cold. My wife had pork belly and had the same complaint. I really hope the team get it right as it would be shame that after such significant investment and thoughtful design that the core offer fails to impress. I'll wait for a few months before I go back in the hope that Clermont gets it right !

Food inedible Recently went with a group of 13 work colleagues and was extremely disappointed in the food here, after hearing who owns the property I was sure you would at least get a decent steak but this was not to be. The steak tasted of salt not just that the chef has over seasoned it but more like he tried to cure the steak in it. Now after my starter also being awful I ended eating the celery from other people's dishes who had chicken wings I thought maybe it's me, maybe my pallet is off today but no all 3 people in our party said steak was bad resulting in them covering it in pepper sauce to mask the flavour of the salt.

This was not an option for me , I love a good steak and often would eat it without any accompaniments but here I was thankful for them or I would of went home starving as it was I left hungry.

Back to starter I ordered a chicken Cesar salad. The salad consisted of mostly wilted kale and no croutons and the chicken was burnt to a crisp. What was even more shocking was that when waiting staff seen a full starter being returned they didnt ask why.

Desert was and pear and almond tart that was in all fairness a credit to the pastry chef at last something I was able to eat and enjoy.

After travelling from Dublin I was extremely disappointed in this establishment and could and would not recommend it to anyone.

The new Clermont Restaurant We recently tried out the New Clermont Restaurant, with our friends. We had a drink in the bar while we waited for our table. The young guy that served us our drinks was so welcoming and friendly. We were shown to our table in the restaurant, and the girl went through the menu in detail explaining everything, very helpful. Our meal was beautiful from starters, main course and deserts. The decor throughout is beautiful. Overall a very good experience, looking forward to our next night out in The Clermont.

All style but poor menu and food Decided to try the new Clermont recently and having waited to allow teething problems to fade.
The premises are attractive and the staff polite but the menu is very limited for all courses. Our mains had a couple of issues, with request for no dressing/sauce ignored and steak well below the well done requested. The person who ordered steak also said it was tough and stringy - it didn't even look like a striploin cut. Pork belly was cold. No veg seems to be standard unless ordered as a side and even then the char roasted broccoli was laced with chilli which we were not warned about - nobody ate it. The accompanying chips totalled 8 chips!
Overpriced for sure when you see what little you get - particularly as a main course.
If you want cocktails and a pizza then head for the Clermont but if you want a decent selection on a menu and tasty food, there are many more options in Blackrock and Dundalk.
Made with love by