What to expect when you arrive in Maisies
All staff have completed and received certifications for the IACT 'return to work safety course'.
Increased cleaning schedule throughout the venue.
Increased frequency of handwashing by staff at timed intervals.
Accessible hand sanitisers dispenser stations.
Social distancing signage.
Reduced furniture layout to reduce tables and distance.
Designated routes to the bathrooms. Increased bathroom cleaning.
Cashless payments where possible.
To best protect our customers and staff from the spread of COVID-19 please follow our advice and in house procedures and supply contact tracing information on arrival.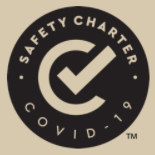 COVID-19 FAQs
Do we have to book?
Yes, we encourage advance bookings. However, walk-ins will be accommodated where possible.
Can we stay for more than 2 hours?
We will endeavour to work to Government guidelines and all requests will be accommodated where feasible.
Will we be able to move to a new area for two hours?
Under the current guidelines, no.
If we book for 7-8 people will we have to use two tables?
Yes, unless you are part of one family.
Can we just have drinks?
Yes, just drinks is just fine!
Can you still offer cocktail classes?
Yes, we are in the process of setting up a pre-packaged cocktail masterclass under the current guidelines.
How will finger food be passed between guests?
We are not serving finger food at the moment.
Can we still use drinks tokens?
Yes!
We would love to hear from you!

The Chairman's Room - simply amazing My wife and I visited the Chairman's Room upstairs in the Clermont last Saturday and it was simply amazing. This is basically a Michelin Star restaurant that no one has heard of. It seems primarily focused on beef which comes from the owner's farm. Let me tell you it's well worth a try. A rich amuse Bouche was followed by addictive sweet warm bread, simple and light starters followed by the main event which was amazing! The service is great with professional staff who know their wine's and gave us an excellent recommendation. 5 stars all the way.

If you like to just eat beef, this is the place for you... I have visited The Clermont on a number of occasions, always to give it one more chance. I think they have had it now. The decor of this restaurant is absolutely stunning and contrary to other reviews, we found the staff, to be both friendly and attentive. But, we went to The Clermont, to eat. If you like beef, you should definitely go there. My husband eats beef very rarely and I am a vegetarian, so we found the menu very limited. Yes, there was Fish and Chips on the menu and some chicken but if he wanted fish and chips, he would go to Mullins a few doors away. I had the Vegetarian Ragù which was very average to say the least. I also had a side of chunky chips that I had to send back as they were not cooked properly. I was really surprised that the chef did not notice that white slices of semi cooked potatoes were being served. When we were there, we also had a look at The Chairmans menu. This is also predominantly beef based, so we will not be going there. As a vegetarian, I realise that unless it is a specialist vegetarian restaurant, the restaurant will not be just catering for me. I do believe, however, with the rise of flexitarianism, restaurants need to be offering more non meat dishes. A choice between (a poor) vegetarian ragù and gnocchi just does not cut it. But, of course, if you fancy a steak - go for it.

All style but poor menu and food Decided to try the new Clermont recently and having waited to allow teething problems to fade.
The premises are attractive and the staff polite but the menu is very limited for all courses. Our mains had a couple of issues, with request for no dressing/sauce ignored and steak well below the well done requested. The person who ordered steak also said it was tough and stringy - it didn't even look like a striploin cut. Pork belly was cold. No veg seems to be standard unless ordered as a side and even then the char roasted broccoli was laced with chilli which we were not warned about - nobody ate it. The accompanying chips totalled 8 chips!
Overpriced for sure when you see what little you get - particularly as a main course.
If you want cocktails and a pizza then head for the Clermont but if you want a decent selection on a menu and tasty food, there are many more options in Blackrock and Dundalk.

Prepare to pay and leave hungry Very expensive for what it is without any frills
Not even a basket of bread will you get without paying through the nose for it.
When I asked for jug of water for the table to go alongside our alcoholic beverages I was presented with a small bottle of water that wouldn't do 1person never mind the 4of us at the table this was followed on by sparkling water to which I insisted a jug of tap water was the request the waiter begrudgingly brought a very small jug of water.
Food is ok
Presented lovely
Portion sizes are very small and you will leave hungry
Will not return or recommend to friends
The price Vs portion and standard dominated our conversation for rest of the evening and was a real spoiler

The meat is excellent If you want a safe place to get out of the house and feel normal again - this is right for that. In simple terms the are getting it right and seem very aware of peoples fears. Good job to the team there. I must say the meat is excellent. Worth the price and a nice place to sit. Will be back!

Average restaurant Myself and my wife popped in for a quick lunch. We had a chowder and a pulled pork sandwich, both of which were fine. It was an average meal. The bill annoyed me as a 10% service charge was added. I always add something as a tip and when I saw the bill, I was paying by card and asked the waitress to round the bill up by an amount which was just over 10%, I then saw that the 10% charge was included and to be fair the waitress asked did I want to leave my tip off, I didn't, so I ended up paying over 20%. This habit really bugs me.
Made with love by