What to expect when you arrive in Maisies
All staff have completed and received certifications for the IACT 'return to work safety course'.
Increased cleaning schedule throughout the venue.
Increased frequency of handwashing by staff at timed intervals.
Accessible hand sanitisers dispenser stations.
Social distancing signage.
Reduced furniture layout to reduce tables and distance.
Designated routes to the bathrooms. Increased bathroom cleaning.
Cashless payments where possible.
To best protect our customers and staff from the spread of COVID-19 please follow our advice and in house procedures and supply contact tracing information on arrival.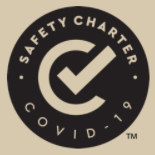 COVID-19 FAQs
Do we have to book?
Yes, we encourage advance bookings. However, walk-ins will be accommodated where possible.
Can we stay for more than 2 hours?
We will endeavour to work to Government guidelines and all requests will be accommodated where feasible.
Will we be able to move to a new area for two hours?
Under the current guidelines, no.
If we book for 7-8 people will we have to use two tables?
Yes, unless you are part of one family.
Can we just have drinks?
Yes, just drinks is just fine!
Can you still offer cocktail classes?
Yes, we are in the process of setting up a pre-packaged cocktail masterclass under the current guidelines.
How will finger food be passed between guests?
We are not serving finger food at the moment.
Can we still use drinks tokens?
Yes!
We would love to hear from you!

Needs Service Improvements I have visited this location once for a family event. Sadly I won't repeat this. Brought family members here for Sunday lunch, as I have done many times when occupied by previous owners.

I am taking into consideration the teething problems as new staff learn where things are, but hey the customers are at the tables that's all that's important. What I experienced was the most disorganised display of table service I have ever witnessed. The number of inexperienced floor team is simply too concentrated and there is no leader.
Too much to rant on for one discrete experience so summarised below.
[This is feedback for management not individual staff members]

Stop
Staff walking through restaurant with open laptops, and setting down on customer seating to work. This is our dining experience, not your office.
The insane process where food is carried down from kitchen area on a huge tray and both nowhere to set it down, and staff to relieve the waiter of the dishes. This for me was the most telling of what was going on here, great effort put into decor, but nobody has checked how this current space can serve food effectively. Terrible lack of process.
Collecting glasses from table when not finished, please help the staff understand how little or often this is needed.
Bringing out the soup and main course at same time. No apology as simply inexperienced staff did not suspect anything wrong with this.
Service charge. Increase your dish prices if need be, as the food is tasty, but your service is extremely under par.

Start
Hiring an experienced staff member that can build a team into a min level of organisation.
Ensuring proper table management that parties of people can sit together, joining large round tables together does NOT count especially when restaurant half full.
Following up after each course for the next, ensure customers don't have to chase down your staff for tea/coffee/desserts. Staff not confident in approaching tables to do this.
Team needs to communicate - Your staff all have mics, but they don't communicate effectively. This is evident when we have to ask for service repeatedly.
Sunday lunches have a certain min expectation nationally. I'm happy to eat gnocchi on a Sunday, but you need a menu to appeal for folks who require more traditional dining.
Portion sizes are particularly small across the whole menu, this is quite noticeable and is sadly unnecessary on sides.

Continue
To deliver nice tasty dishes.
Invest in the local area.

Terrible - service, process and management of same.
Average - tasty, but dishes small and menus extremely limited.
Rating - Poor

Food inedible Recently went with a group of 13 work colleagues and was extremely disappointed in the food here, after hearing who owns the property I was sure you would at least get a decent steak but this was not to be. The steak tasted of salt not just that the chef has over seasoned it but more like he tried to cure the steak in it. Now after my starter also being awful I ended eating the celery from other people's dishes who had chicken wings I thought maybe it's me, maybe my pallet is off today but no all 3 people in our party said steak was bad resulting in them covering it in pepper sauce to mask the flavour of the salt.

This was not an option for me , I love a good steak and often would eat it without any accompaniments but here I was thankful for them or I would of went home starving as it was I left hungry.

Back to starter I ordered a chicken Cesar salad. The salad consisted of mostly wilted kale and no croutons and the chicken was burnt to a crisp. What was even more shocking was that when waiting staff seen a full starter being returned they didnt ask why.

Desert was and pear and almond tart that was in all fairness a credit to the pastry chef at last something I was able to eat and enjoy.

After travelling from Dublin I was extremely disappointed in this establishment and could and would not recommend it to anyone.

Disappointing Restaurant I made a reservation for last Saturday. It was our 6th engagement anniversary ( and Valentine`s weekend). We arrived on time and was seated between a birthday party table and another table of two near the door on the way to the bathrooms.The restaurant was half empty so I politely asked if we could get another table, but I got just a brief cold answer that all the tables are booked. So we took a table, but I felt very uncomfortable so I went to ask the same lady ( tall, short hair, glasses ) if we could eat in the bar. The answer was no as meal is served in the bar till 4.00pm and it was 4.30pm...Fair enough. Well, she didn`t make any effort to make us feel welcomed. I was hungry and didn`t want to spoil our date with my husband ( these days it`s so special having a date just us as we have two small children ), so we stayed. I ordered a steak and my husband a fish. Steak was delicious, but the vegetables raw and peppercorn sauce very watery. We were asked how was everything when paying our bill. I mentioned the above and got a reply it will be passed to the kitchen. Our experience definitely wasn`t value for money. Will not be in a rush to go back. Not to mention when we were leaving most of the tables which were empty when we arrived were still empty...

Mr Was there Saturday night, staff and service amazing, Food v good, Bar and restaurant very nice. will definitely be back.

Beautiful surroundings Disappointing food The food was very hit and miss. Although everything was exceptionally presented the food was very bland especially when it came to the fish dishes. The breaded fish and chips was very oily and lacking flavour but in particular the blackened salmon dish was extremely bland. The salmon was cooked well but tasted like very basic salmon and was under seasoned, the accompaniments where awful. The watercress puree has no flavour and the mirin potatoes where like strips of raw unflavoured potato on the plate.

For the meat dishes, we got short rib and the strip loin steak and both where lovely. Again the chips where bland and in this case under cooked. The children got pizzas which they enjoyed, the childrens menu is reasonable and well done.

Overall the place is really done lovely, the staff where lovely but let down by the food and in the end if doesn't matter how pretty the place is if the food is below par.

I did reach out to the place directly but having had no reply I have decided to post the review

If you like to just eat beef, this is the place for you... I have visited The Clermont on a number of occasions, always to give it one more chance. I think they have had it now. The decor of this restaurant is absolutely stunning and contrary to other reviews, we found the staff, to be both friendly and attentive. But, we went to The Clermont, to eat. If you like beef, you should definitely go there. My husband eats beef very rarely and I am a vegetarian, so we found the menu very limited. Yes, there was Fish and Chips on the menu and some chicken but if he wanted fish and chips, he would go to Mullins a few doors away. I had the Vegetarian Ragù which was very average to say the least. I also had a side of chunky chips that I had to send back as they were not cooked properly. I was really surprised that the chef did not notice that white slices of semi cooked potatoes were being served. When we were there, we also had a look at The Chairmans menu. This is also predominantly beef based, so we will not be going there. As a vegetarian, I realise that unless it is a specialist vegetarian restaurant, the restaurant will not be just catering for me. I do believe, however, with the rise of flexitarianism, restaurants need to be offering more non meat dishes. A choice between (a poor) vegetarian ragù and gnocchi just does not cut it. But, of course, if you fancy a steak - go for it.
Made with love by